Clipper Shack's Nipper Sharpening System
We offer FREE hands on Training for those who purchase a Nipper Sharpening System from the Clipper Shack Company

You Get the Nipper Sharpening System with its 110v Motor (for usa machines) (220v European Motor for International) Foot Controller, Both Clamps (clamp A and clamp B) you also get the "Y" Slide, you get One Diamond sharpening disk, and a Standard Cloth Abrasive sharpening disk. that has extra paper disks, it also comes with two 40 minute detailed instructional DVD's that shows you how to sharpen nippers using the Nipper Sharpening system, an Anvil and a Spacer.
You also get the owners manual, warranty cards, several written instructions and helpful tips sheets that will assist you in learnings how to sharpen and repair nippers using this nipper sharpening system. The machine comes with TWO DVD's for Instruction on Nipper Sharpening
The Diamond Sharpening Disk will last approximately 1,500 to 3,000 nipper sharpenings (IF used Properly) and the Standard Abrasive Disk will last approximately 800 to 1,200 nipper sharpenings.
We keep in stock and sell the Replacement Sharpening Disks.
All Parts are made here and can be purchased through the Clipper Shack
The size of the machine is approximately 8"x8"x8" and ships complete in a box
12"x12"x12" box weighing approximately 21 pounds.
Your always welcome to come to our OHIO facility and take FREE hands on Training . Training is done by appointment only. We are located in Ohio but only 15 miles from Wheeling WV and 1hour 15 minutes from Pittsburgh International Airport in Pittsburgh PA.
Our Nail Nipper Sharpening System comes with a 110v motor, (for usa purchases)

We do make the Nipper Machine in a European 220v motor as a SPECIAL ORDER MACHINE. If you want to order a 220v European Nipper machine you may have a little longer wait, it is a special order.

Our Company Sells and Ships our Nipper Sharpening System 110v unit to USA Locations and a few (approved countries outside the USA) email for more details . We will ship both 110v and 220v only to select countries please tell us what country and if you need a 110v or a 220v quote. You can email or ask questions from our Contact Us page
Free Hands On Training is Available for those who purchase a new machine from our company here in Ohio. Free Hands on Training with direct purchase from the Clipper Shack, all training is done by appointment
We Offer Hands on Training on Both our Sharpening Systems because we are one step above our competitors
Our company saw the need to design a specialized sharpening system for the cuticle and podiatry nipper instruments. Nippers are not like shears/scissors in the fact that nipper edges meet each other exact, while shears and scissors the blades by-pass each other. Nipper sharpening is more of a detailed oriented sharpening process. Our company felt that doing the nipper sharpening by hand with a file creates inconsistency in sharpening from nipper to nipper. Our Nipper Sharpening System sharpens both sides of the nipper edge at the same degrees. This gives the nippers edges a more consistent and even sharpening process. You do still have to tighten (or loosen) your nipper jaws at the pivot point but the actual nipper edge sharpening is being sharpened at the same angle on both inside edges of the nipper, this give the sharpening its consistency.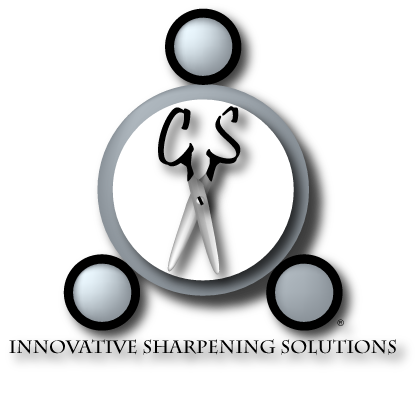 See our Sharpening Tips on Youtube
We can only have ONE Person for the FREE Training with direct purchase from us
Check out video clips on our Nipper Machine at the very bottom
Clipper Shack Open Monday thru Thursday & everyother Saturday
<<<< To See Machine Price CLick the Box to the LEFT
We will need your full address and if its a Residence or a Store Front to give you an exact Quote on Shipping.
<<<< To see replacement disk form click box on the left